Fed Up
In this confronting and no holds barred documentary, Fed Up reveals the dirty secrets of the American food industry and the true weight it has bared in our nation's deteriorating health. TV journalist Katie Couric and director Stephanie Soechtig take us through a deeper look into the current American health crisis, and the life threatening issue of childhood obesity. Through sets of interviews and presentation of data analysis, Fed Up confronts the role of the US food industry and the governments' place in the quest to reconstruct the truth regarding what we put in our bodies. Informative, shocking, and most of all – important, go see this film and decide what you believe.
We Are the Best! (Vi är bäst!)
From proclaimed Swedish director Lukas Moodysson, We Are the Best is an inspiring coming of age film told through the punk rock spirit of three thirteen year old outcasts in Stockholm 1982. Originally adapted from a graphic novel, We Are the Best tells the story of Klara (Mira Grosin), and her best friend Bobo (Mira Barkhammar) who decide to form an all-girl punk band with their schoolmate Hedvig (Liv LeMoyne). Together, the trio defies all expectations and embodies the essence of the DIY attitude. A heartwarming film for the misfits, the dreamers, and everyone in between, We are the Best is sure to be one you don't want to miss.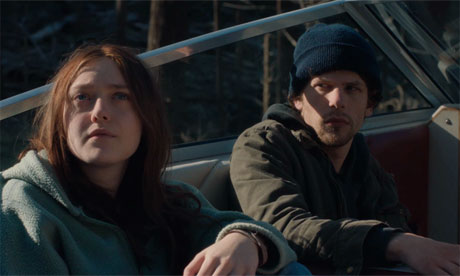 Night Moves
Jesse Eisenberg, Dakota Fanning, & Peter Skarsgard star in this drama/thriller about three environmentalists and their delve into what could only be described as "eco-terrorism" in their plan to blow up a hydroelectric dam. A dark and keenly observed thriller, Night Moves plays almost as a documentary in addressing the idea of how far is too far. Said to have an "Alfred Hitchcock" quality to it's cinematic style, Night Moves plays as a skillfully crafted suspense film by director Kelly Reichardt and presents questions regarding real life sociopolitical issues and whether morality has a place in it.
Ida
Taking place in Poland – 1962, Pawel Pawlikowski's new film Ida has been praised by critics as the new gem in Poland's rich collection of cinema masterpieces. The film explores the life of Anna (newcomer Agata Trzebuchowska), a young nun in post-war Poland and the journey she embarks on after the revelation of her true identity by a distant living relative. Brilliantly shot in black and white, Ida is a quiet, stunning, almost metaphysical cinema experience. The film's visual aesthetic encompasses its audience into the world of the title character in 1960s Soviet-controlled Poland; with gorgeous cinematography that brings its audience back to the new wave of cinema. Already considered a frontrunner for this year's Best Foreign Picture category at the Oscars, Ida is one of this year's must-sees in the international film circuit.
Chinese Puzzle
In this offbeat French romantic/comedy, Xavier (Romain Duris) decides to move to New York City after his wife leaves him for her new lover and takes their children with her.  Now in a new country, new culture, and ultimately new life, Xavier's misadventures in dealing with love, immigration, career pressures, and fatherhood make this film to be a vibrant, comedic outlook on the experience of uprooting globally and the complications from our past that can arrive. Chinese Puzzle marks the concluding film in director Cedric Klapisch's "Spanish apartment trilogy," with Pot Luck (2002) & Russian Dolls (2005) being it's proceeding films. A whimsical and heartwarming film, Chinese Puzzle is a feel good movie with an upbeat and realistic perspective on the obstacles one faces in the search for a better life.